From American Thinker...

Barack Obama, laughingstock


By Thomas Lifson



It is starting.
Open mockery of Barack Obama, as disillusionment sets in with the man, his policies, and the phony image of a race-healing, brilliant, scholarly, middle-of-the-roader.

Via
Tammy Bruce
,
Atlas Shrugged
and
Newsbusters
(three terrific conservative sites) and
Bedlam Magazine
(an arts site) comes news of a poster spreading across Los Angeles, depicting Obama as a Heath Ledger Joker, and carrying the caption "Socialist."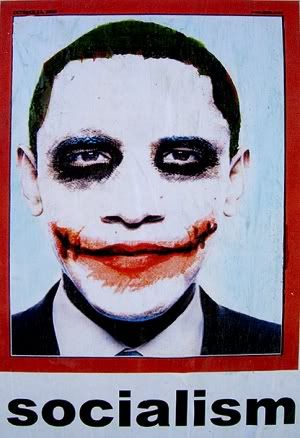 Noel Sheppard of Newsbusters includes pictures of the actual posters in use: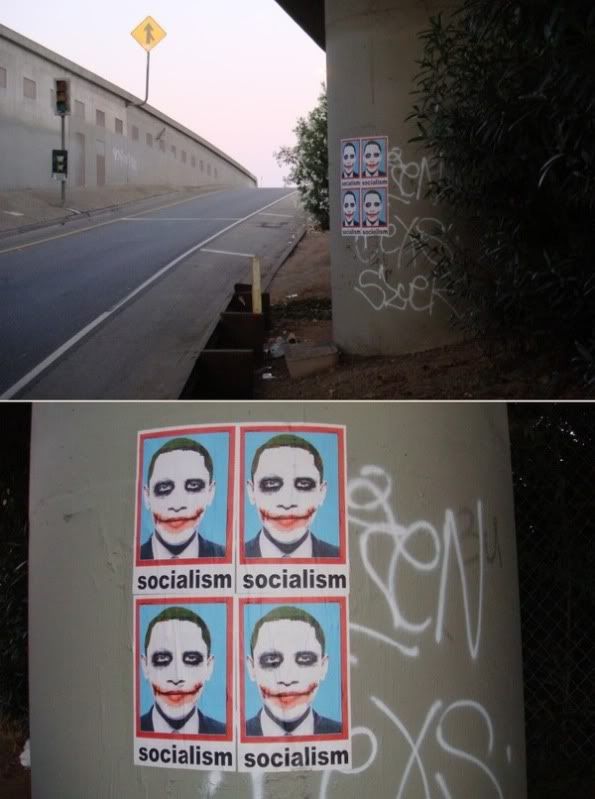 There will be more of this. Count on it. Obama's cool image is so 2008. It's a long way down from lowering the oceans to laughingstock.

Hat tip: Charles Ahner