We finally have a map of how America voted in the 2008 national election.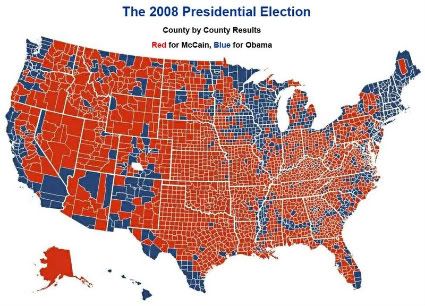 It looks as if a majority of America is still Republican or at least was in favor of McCain doesn't it?
But...
Obama got 66,602,400 votes or 52.7%
McCain got 58,164,693 votes or 46.0%
Here's the electoral vote map.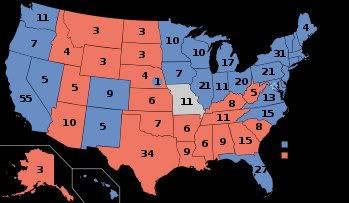 Obama got 365 (projected) and carried 28 states
McCain got 162 (projected) and carried 21 states
Here on 'the fruited plain', Indiana went to Obama.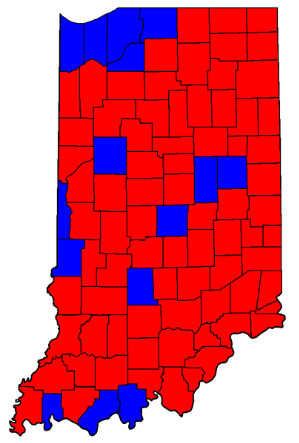 Obama got 1,367,786 votes or 49.93%
McCain got 1,341,774 votes or 48.98%
It's hard to believe that so many American's cannot tell the difference between a charlatan and a statesman! Conservatives got whupped!